9th International Symposium on Language & Knowledge Engineering – LKE 2024
June 4, 2024

-

June 6, 2024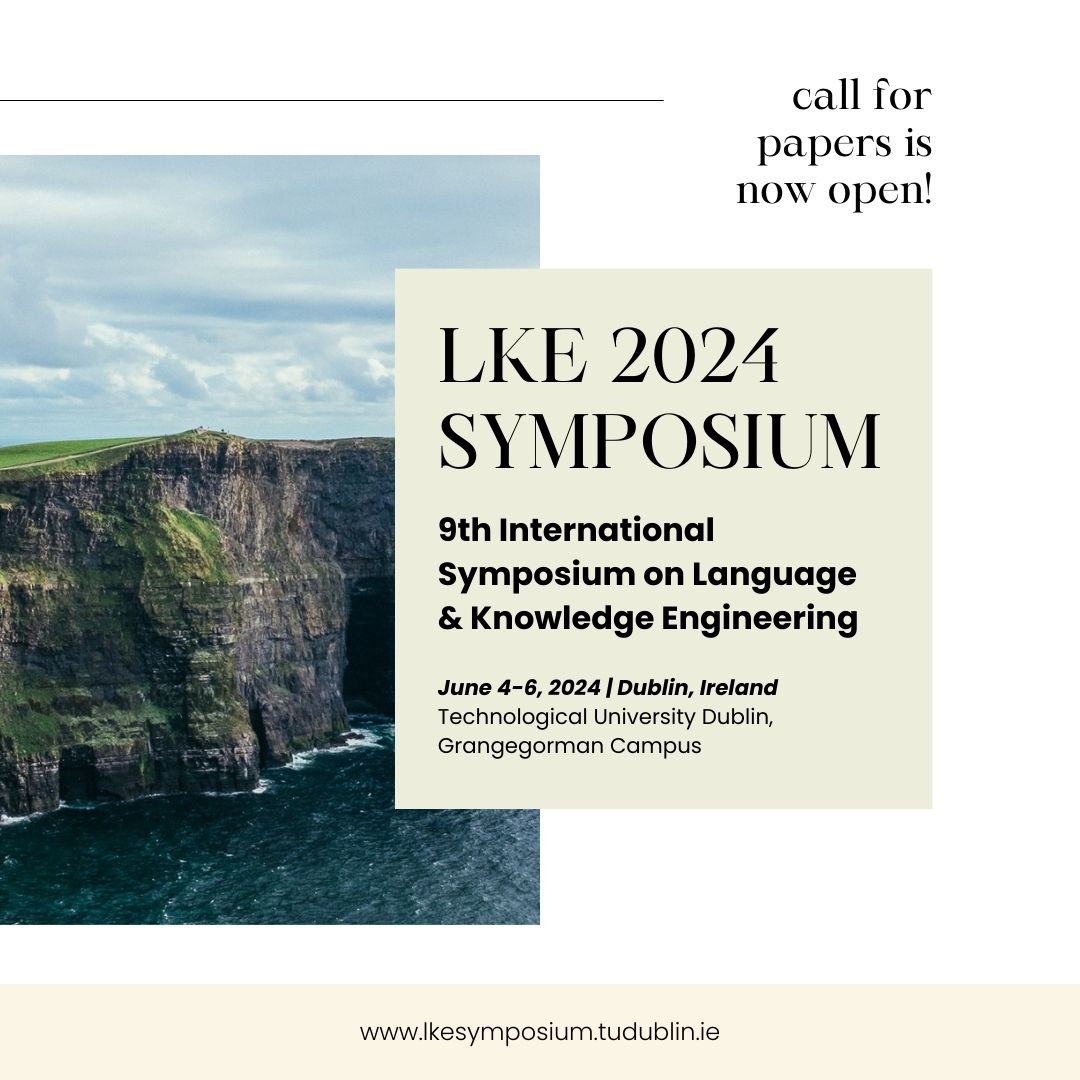 We're thrilled to announce the 9th International Symposium on Language & Knowledge Engineering (LKE 2024) taking place in the vibrant city of Dublin, Ireland, from June 4th to 6th. The symposium is organized by the School of Enterprise Computing and Digital Transformation at the Technological University Dublin, Grangegorman Campus, LKE 2024 promises to be a dynamic forum for the exchange of scientific results, experiences, and the sharing of new knowledge.
Explore, Discover, Innovate:
Join us for an immersive experience featuring cutting-edge tracks:
Language and Knowledge Engineering: From Natural Language Processing to Human-Computer Interaction, dive into the latest advancements.
Scholarly Information Processing: Uncover the world of bibliographic research, AI, and data mining with a focus on knowledge dissemination.
Computational Approaches: Explore smart cities, robotics, and computational intelligence, shaping the future of language and knowledge engineering.
AI and Ethics: Delve into the ethical dimensions of AI, exploring human-centered approaches and socially responsible AI.
Why Attend?
Special Issues: Selected papers will be featured in prestigious journals, contributing to the global discourse.
Networking: Connect with industry leaders, researchers, and peers, fostering collaborations that transcend boundaries.
Innovation: Ignite your curiosity, challenge norms, and be at the forefront of revolutionary ideas.
Mark Your Calendar:
CFP Issued: October 2023
Submission Deadline: January 15th, 2024
Conference: June 4th to 6th, 2024
Location: Dublin, Ireland
Don't miss your chance to be a part of this transformative event! For more details and submission guidelines, visit the symposium website.